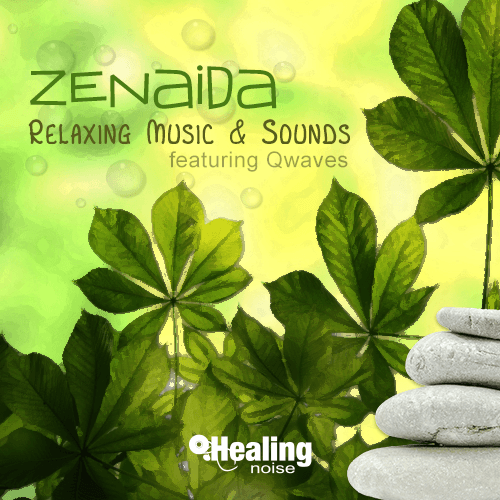 Zenaida is a finely crafted relaxing music compilation with embedded sounds of nature. Enjoy Zenaida in the comfort of your home or office, any time you need a quick retreat from stress filled situations typical of our modern life style. Ideal as a Sleep Aid Soundtrack for all ages.
Zenaida has been praised by holistic healing practitioners has a ideal tool to promote a sense of wellness in yoga studios, meditation rooms, reiki studios, and similar places where a calming ambient is required. Enjoy embedded realistic Sounds of Nature which create a truly soothing and relaxing experience, featuring Qwaves by Healingnoise. Zenaida is the ideal choice for those looking for a natural and pleasant way to stay relaxed.
Features
Qwaves by Healingnoise

Qwaves is a relaxing digital soundscape created by Healingnoise that resembles the sounds of randomly occurring dripping water.

High Resolution Audio

Enjoy pure instrumental music without the semantic distraction of lyrical content. Zenaida has been compiled with pristine audio quality to give you an easy listening relaxing experience that is ready to delight your friends and family.
Subscriptions
We offer a OnePlan option for those interested in our ever growing catalogue of; audio streams, bundle series, and services. The OnePlan option is priced based on convenience and value for our customers. Some products are available as a single subscription alternative for users interested in a specific item. However, you will find that the One Plan model saves you money by allowing you to have unlimited access to all available productions in an easy to navigate media player.
The OnePlan is billed at US$9.95 in a monthly basis and you can cancel your subscription at any time from your Members Only Web Panel. Our subscription program is managed and powered by Intellixis Inc., a solidly established provider of eCommerce Strategies since 2002.
Try before you subscribe
All of our subscription plans, come with a 3-day trial, so you have the opportunity to try out the products of your interest before subscribing.